Providing Shade For Your Air Conditioner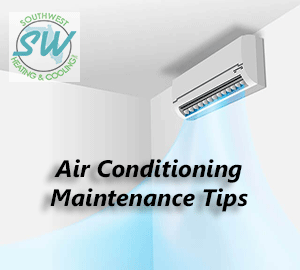 Providing Shade Creates Higher Efficiency and Cost Savings

Shading your air conditioner's outdoor condenser unit is an accepted way to increase its efficiency and lower your cooling costs. That's because shading the air conditioner is said to cool down the air around it, so that it doesn't have to work as hard to cool that air before blowing it into your house. But can shading your air conditioner really make it more efficient? If so, what's the best way to go about shading your air conditioner? On a side note, if you see these AC symptoms, it may be time to get your air conditioning repaired.

It may be worthwhile to shade your air conditioner if you can create a large shaded area, such as that created by an awning or, better yet, one or more trees. Shrubs and bushes can also cool the air around your air conditioner; just make sure you don't block the unit's air flow. If possible, place your air conditioner unit on the north side of your house.

According to the U.S. Department of Energy, shading your air conditioner with trees can make it as much as 10 percent more efficient. But the benefits extend beyond improving your air conditioner's efficiency. Shading your home with as few as three trees can save you between $100 and $250 a year in cooling costs, and can slash your air conditioning costs by as much as 50 percent. That's because shade trees cool the air around them, by preventing sunlight from heating the ground. They also block sunlight from entering your home through its windows, to help keep your home cooler.
And if you need a reliable and reputable provider of a variety of air conditioning services, committed to excellence and excel in delivering superior installations that translate to a highly efficient and reliable air conditioning system. Choose an efficient service provider similar to air conditioning installation Sydney for unmatched expertise, reliability, and customer satisfaction.

To truly maximize your air conditioner's efficiency, you'll want to plant at least two or three trees on that side of the house. You should also plant shrubs and bushes near the air conditioner, but not so close that they hamper air flow into the unit. Bushes and shrubs help cool the air above them because they stop the ground from absorbing the sun's heat. The more trees and bushes you can plant near your air conditioner, the cooler the air around it will be and the more efficiently the unit will function. You want to focus on creating a large area of cooler air, so that the unit doesn't simply pull hot air from beyond the shaded area.

Shading your air conditioning unit can help the unit work more efficiently, cut your cooling costs and lengthen your air conditioner's life. Trees and shrubs also help keep the air inside your house cool, and can increase your enjoyment of your outdoor space.

If you need assistance and need to speak with someone regarding energy savings and how to improve efficiency on your current air conditioner, feel free to call us or contact us online below. Southwest Heating and Cooling is here to assist.
If you have any questions feel free to call us at:

Tap phone number above to call us if you found our company on a mobile device.