Thermostat Ventilation and Air Flow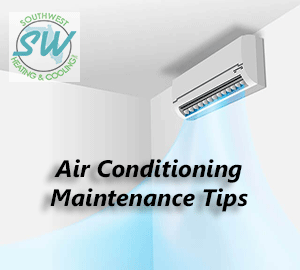 Avoid Heat Sources And Provide Good Ventilation

Selecting the right location for thermostat ventilation in a home or business for an air conditioning thermostat can actually play a crucial part in how efficient the unit runs and your comfort. Thermostats that are installed near heat sources such as windows and kitchens (ovens) can actually make the unit run longer than normal due to higher temperatures in the proximity. This will cause other rooms in the house to become cooler than expected. The exact opposite holds true for thermostats that are installed near cool spots such as air conditioning registers. If cool air from an AC register is circulating near the thermostat, this will cause other rooms in the house to feel warmer than expected.
Finding a balance in your home or business for proper regulation can be trivial. Have you noticed that it takes longer for your home to heat up? If so, your furnace might be working harder than it should be. This is a good time to call furnace repair sandy experts to make sure there isn't a larger problem at hand. You may also want to consider reaching out to some reliable technicians like the ones at Milwaukee Furnace Repair company for a thorough inspection and maintenance to keep your heating system in top condition. The best boiler covers provide peace of mind by ensuring that you're protected against unexpected breakdowns and repair costs for your heating system.
Read below for more information.

Ideal Thermostat Placement

The best place for your thermostat is on an interior wall, away from direct sunlight, air vents, your kitchen, hallways, windows and doors. Ideally, it should be placed toward the center of your home. You should also take into consideration which rooms you and your family members use most frequently. That way, you'll be certain the rooms in which you spend the most time are the most comfortable.

If you need assistance and need to speak with someone regarding your thermostat, feel free to call us or contact us online below. Southwest Heating and Cooling is here to assist.
If you have any questions feel free to call us at:

Tap phone number above to call us if you found our company on a mobile device.